Oil Change Sticker System
21st Century Automated Oil Change Sticker System!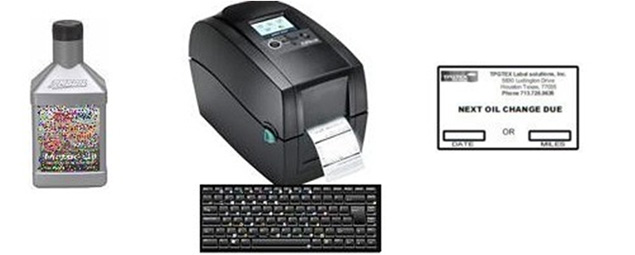 You will love our system. We provide you with everything you need to start printing professional looking oil change stickers today. Starter Package includes enough ribbon and decals to produce 500 legible oil change stickers.
Get Brochure
Stand alone printer system with keyboard
*System can be connected to a computer
Pre-Programmed form:
With your company's address information (Company Logo is optional)
Automatic Calculation of next oil change based on miles and date
Choose from static cling (white or clear) or stickers with re-positioning adhesive.
They will not curl or peel.
UV protected, so they will not fade either.
* Form can be changed to suit your needs.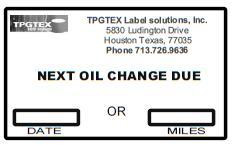 From Professionals in the Industry:
"Printed stickers look professional. They are legible and accurate showing such items as date, mileage, and type of oil used."
J. R. P
"We've found that printed stickers also hold up better to sun fading. Very important during California summers when people are extending their drain intervals."
JD
"When it is all said and done, no matter how much marketing you do, it always comes down to the customers guilt of starring at a lube sticker that is over the recommended oil change interval. Why would you ever make it difficult for a customer to read the guilt."
RM