Choosing a Printer
It is not an easy task to decide what printer or printers you need. There are many things to consider. We are providing you with a small guide about thermal printers and laser printers. You must remember, however, that there are many variations and this guide is by no means an absolute answer
We can help.
Our experts are here to help you choose the correct printer and labels. Call us 713-726-9636 or fill the "need help choosing labels and printer" form, and we will respond to you with our recommendation.
Thermal Printers
Basic technology: The thermal printer produces an image on the label by using heat; hence the name - thermal. These printers use special types of labels used only in thermal printers. The material the label is made of is heat sensitive. Here are two types of thermal printers: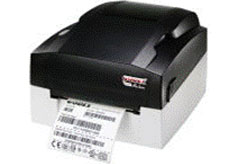 ---
Direct Thermal printers
Applies heat directly to the label. These printers do not require any ribbons.

---
Thermal Transfer printers
Applies heat to the ribbon. Ribbons are made of different materials depending on the application and the type of label material used.
The printers are further divided by size and usage. Unlike laser printers, thermal printers can be limited in the width of the label they can handle. Most lite industrial thermal printers for example, can only print up to about 4" wide labels.
---
Lite - medium industrial thermal printers
The print size is usually 2", 4" or 6" wide labels. They normally use rolls of labels. The OD of the label roll cannot exceed 4".
Why is this important to you?
The size of the label roll will determine how many labels can be on a roll. If you are printing 50 labels a day, this fact may not matter to you. However, if you are printing 3000 labels a day - this will be a major factor in deciding what label printer is right for your situation.
---
Medium - heavy duty industrial thermal printers
these come in sizes ranging from 4" to 8.5". They normally take up to 8" OD label rolls. You can also use fan-fold label stock.
---
Industrial Laser Printers
These printers are designed especially to handle the heavier stock of label material for industrial use.
Most office laser printers are designed to work fast, thus "grabbing" the paper and sending it through the printer very fast.
The drawers are designed to handle light paper. That is the reason you have a manual tray in your office laser printer. The manual tray is designed to handle the occasional unusual stock.
In addition, regular office laser printers use very high heat.
Industrial laser label printer is designed especially to handle heavy stock such as vinyl labels.
It can also handle the special adhesive used on most industrial label stock. If you use the wrong printer, the adhesive on the label may melt or the label will become unusable.
The trays are specially designed to handle the heavier stock.
---
Industrial COLOR Laser Printer
Until only three years ago, it was only a dream to have an industrial laser label printer. There are several on the market now. These printers boast all the benefits of their Black and White counterparts, but add the option of printing in color. The price of these printers are constantly coming down and they have become more affordable.